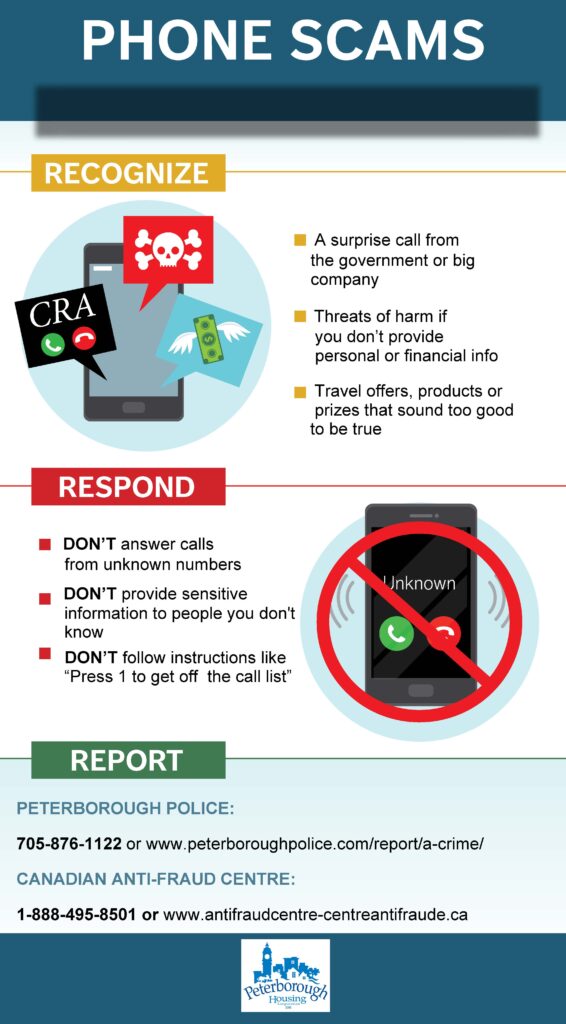 Peterborough Housing Corporation reminds residents to always use extreme caution when providing personal information either over the phone or computer to someone you do not know.
Scams are changing and evolving every day with fraudsters devising new and more sophisticated methods to scam people out of money and/or steal their identity.
We remind residents to always stop, pause and think before providing any personal information to someone when you have not confirmed their identity.
When in doubt, hang up, call a trusted friend or family member, call your bank or call the police.
To report a scam where you have handed over money or personal information, please call the Peterborough Police Service at 705-876-1122 or report it online. To report a scam phone call where you have not lost money or handed over personal information, please call the Canadian Anti-Fraud Centre toll free at 1-888-495-8501 or via their online fraud reporting system.